Come & discover a world of fun at The Bear Trail – Devon's award winning family assault course.
Our events are live and easy to book online; make sure you book early to get the best prices!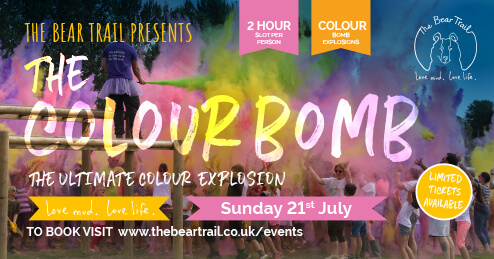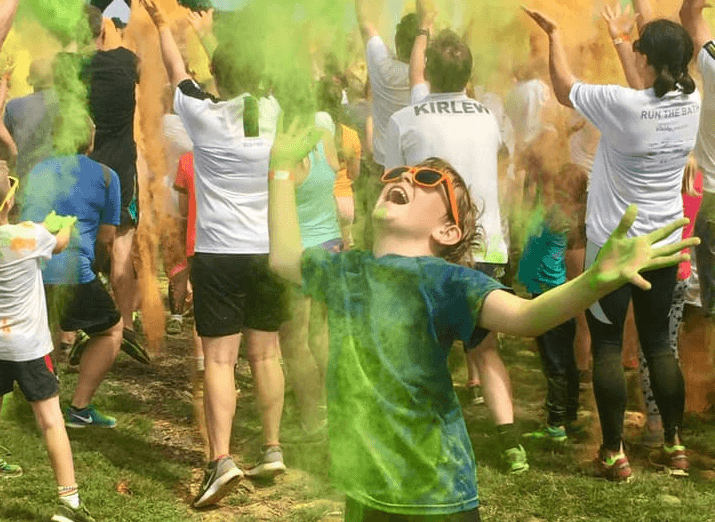 ❤️🧡💛💚💙💜❤️🧡💛💚💙💜❤️🧡💛💣💣SOMETHING BIG IS COMING! 💣💣 Sunday 21st July!

Posted by The Bear Trail on Saturday, May 25, 2019
THE

COLOUR

BOMB

2019 – The Ultimate Colour Explosion
Sunday 21st July 10.30am-4pm 
The Colour Bomb kicks off the summer holidays in true "The Bear Trail" style so come and join us for a day of colour, mud and family fun. With two time slots and unlimited course completions, it's the ULTIMATE colour explosion!
For ONE day only, The Bear Trail will transform into the ultimate colour explosion! We have 28 obstacles for you to climb, slip, slide, run, skip, zip, tumble and swing in, under, over or through. Not forgetting the (optional) mud to wallow in! Colour explosions will shower you in a fabulous rainbow whilst you make your way around the course! And the best thing? 
You can go round as many times as you like in your 2 hour colour bomb explosion slot! It really is a day out for all the family… From the little ones, right up to the big ones!! 
Booking is essential! You can pick your time slot. AM SLOT 10.30 – 12.30PM (Arrive from 10am) or PM SLOT 2 – 4PM (Arrive from 1.30PM).
Over 1 metre –  £13.95
Under 1 metre – £5.95  
Family of 4 –  £52 
Group of 10 or more –  £12.50 each  (email marketing@thebeartrail.co.uk to book)
Under 2 years – FOC
Spectator £3 (goes to charity CCT)