Come & discover a world of fun at The Bear Trail – Devon's award winning family assault course.
Our events are live and easy to book online; make sure you book early to get the best prices!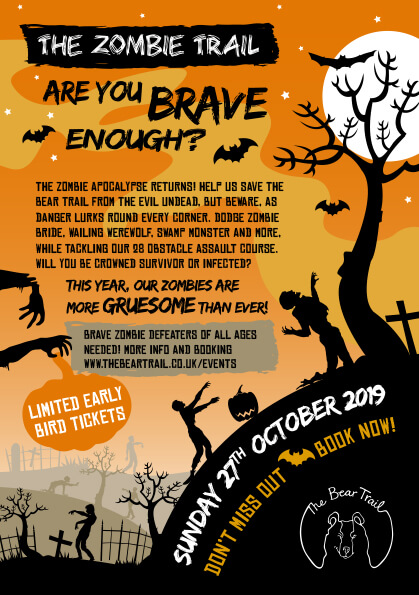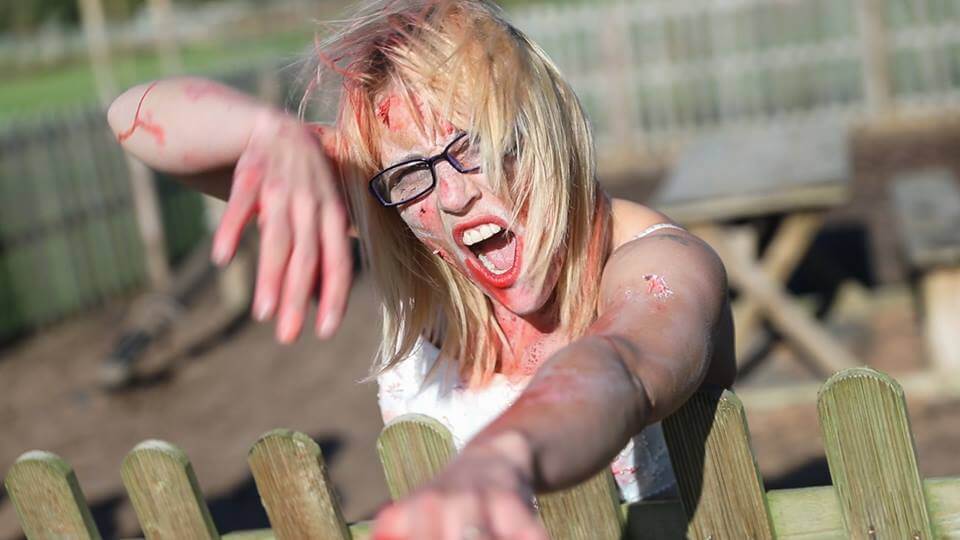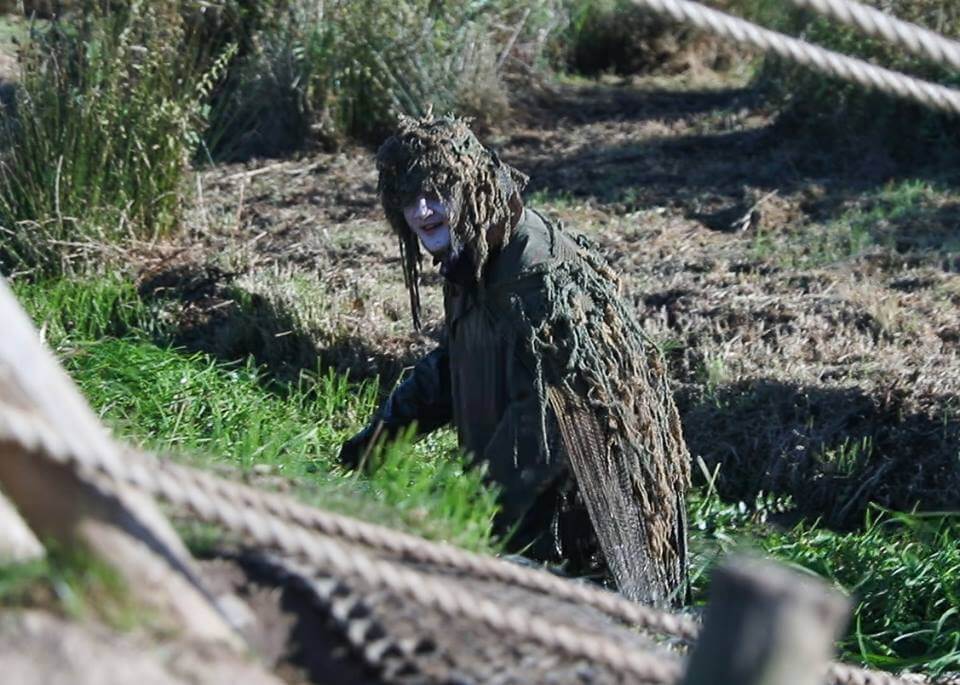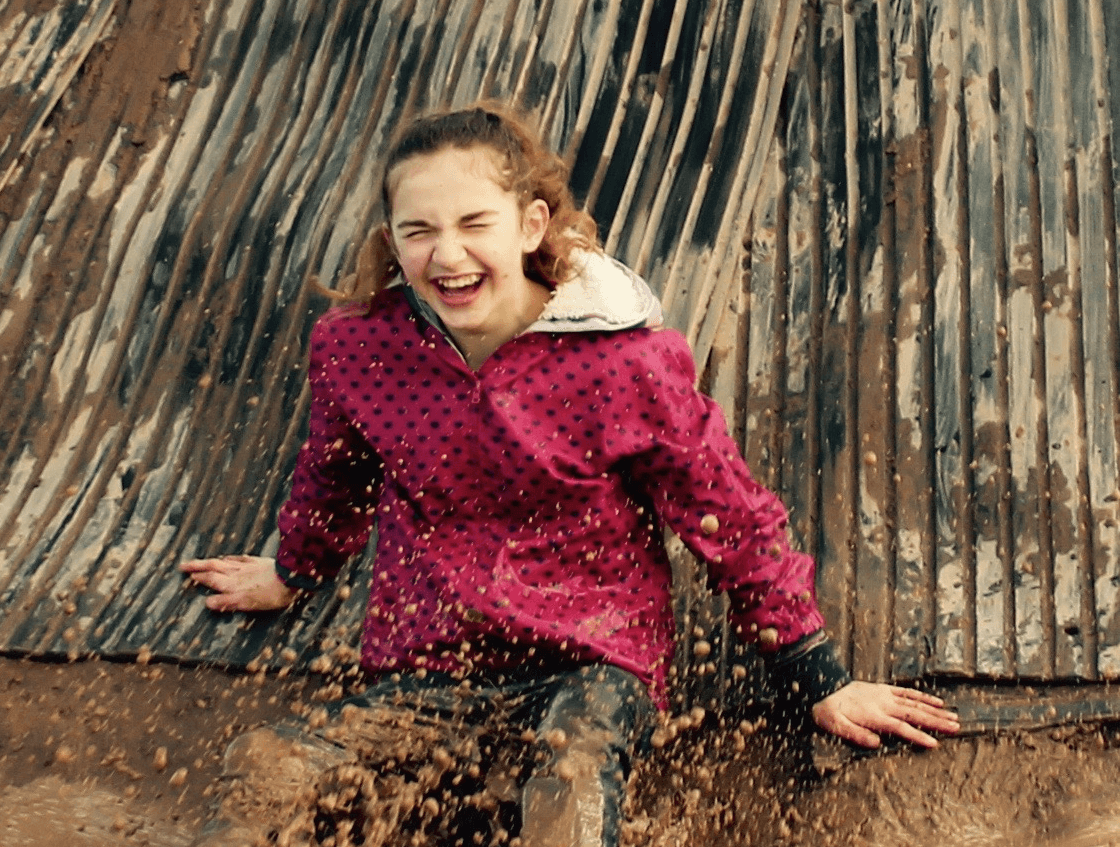 ABOUT THE ZOMBIE TRAIL
On Sunday 27 October, The Zombie Apocalypse returns! Help us save The Bear Trail from the evil undead, but BEWARE, as danger lurks round every corner.  Dodge Zombie Bride, Wailing Werewolf, Swamp Monster and more, while tackling our 28 obstacle assault course. Will you be crowned Survivor or Infected? This year, our Zombies are more GRUESOME than ever! About the day:
There are two 2 hour time slots (11 AM or 2.15 PM) for The Zombie Trail. Make sure you arrive 15 minutes before your start time to get checked in at the ticket office. On entry you'll be given a Zombie belt with three tags attached and briefed on how to escape our resident Zombies.
To begin with, these evil undead will be secured in the holding pen, but it won't be long before they break free and start the chase! Be sure to keep your tags as you run, slide, zip, sprint and dodge your way around our 28 obstacle assault course. A bit slow? Lose your balance on an obstacle? Watch out! Our gruesome Zombies will be lurking around the course ready to pounce. If they grab all your tags, you'll end up Infected!
If you get round the course unscathed and want to run the Zombie gauntlet again, it's no problem. There's unlimited course completions during your 2 hour time slot. At the end of the session you'll be given either a "Survivor" or "Infected" medal to keep. Don't forget to grab some delicious food from The Zombie Cave café before you leave – Zombie dodging is hungry work.
PRICES AND TIMES
AM SLOT 11- 1 (Arrive from 10.45am) or PM SLOT 2.15 – 4.15PM (Arrive from 2PM)
Over 1 metre – £11.95 early bird £13.95 standard
Under 1 metre – £5.95 early bird and standard
Family of 4  -£44 early bird £52 standard
Group Rate (of 10 or more over 1m) – £10.50 each early bird £12.50 each standard
Under 2 years – FOC;  Spectator £3 (goes to charity CCT). For families and groups – at least one adult over 18 years must buy a participant ticket (for every 6 children under 18 years)
Early bird tickets are on sale now, grab them before they are gone!
What can you expect from a visit to us? 
28 obstacles guaranteed to have you laughing your socks off!

Our 5m and 3m Grizzly jump!

The Bear Cave Café serving delicious hot and cold food including freshly prepared stone baked pizza!

Perfect picnic spots with sun shelters, plus an indoor party barn to shelter if it rains!

10% discount if you book online in advance!

Don't forget to visit our miniature horses and alpacas on the trail!
P.S. The Zombie Trail is sadly the LAST DAY of our 2019 season; we'll be spending the winter ridding the trail of any remaining evil undead (and putting in new top-secret obstacles of course). We re-open for February half term.